---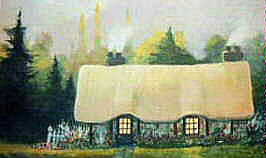 The
Artwork
of
Robert Sankner
---
To begin the tour of the gallery with wildlife art go here.
To begin the tour of the gallery with landscapes go here.
---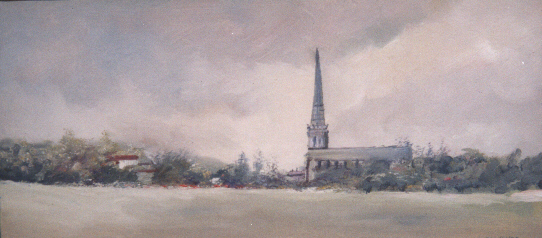 I was born in 1951 and raised in New Jersey. I now live in Cincinnati, Ohio with my wife Patty, and three daughters: Shannon, Kelly and Erin. Do you detect an influence from my wife's Irish heritage? I graduated Newark State College in 1973 with a B.A. degree in Fine Arts. I also spent a semester as an exchange student in England. After graduating, based on a friend's advice, I returned to college to get a Teaching Certificate for Art. I received that in August, 1975. I couldn't get a teaching job in September, so I joined the U.S. Army in October. I received my commision from Officer Candidate School and stayed on active duty for almost 12 years. I am a Lieutenant Colonel in the U. S. Army Retired Reserve. I have been throughout the continental US as well as Hawaii, Germany, and Panama. I started entering art shows at the age of 16 and continued throughout my life. I won awards in Army-wide art competitions and in 1992 I was selected to be a member of the Army Art Team sent to Panama to document Army activities in that country. I spent 82 days in Panama and produced over a hundred pieces of art. This work is now part of the US Army Center of Military History Art Collection.
---
Original artwork now available. No reasonable offer refused.
Willing to trade for books or pulp magazines.
All of the images on these pages are copyrighted by Robert Sankner.
If you want to use any of these images for private use, please let me know first.
---
My Other Art Sites and Some Interesting Places To Go
The Robert Sankner Art Gallery-Science Fiction and Fantasy Art

Robert Sankner is a member of:

---

This page has been visited by
extremely bored people.

---
BACK TO TOP .